Elmer Beach Painting …. Techniques and Ideas
Blog No. 1
Elmer Beach, West Sussex
I decided to paint the view of the rock sea defences and the bay at Elmer beach.
Not living far from here I spend time walking my two dogs Casa & Goldie along this stretch of coast.
I enjoyed painting this view, lots of angles and textures, the reflection on the
calm water is a challenge and I love the big sky, I popped a few of the gulls in too.
This is my first ever blog to show my painting developing…more to come.
1.My sketchbook, planning and sketching Elmer beach using bronze metallic gouache.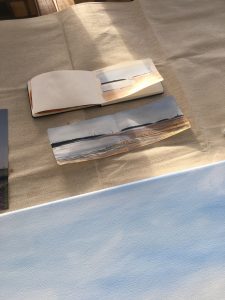 The selection of the colours of oil paints I used.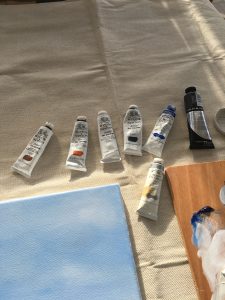 This photo I printed out of Elmer beach lost colour in an interesting way which I'll use in my ideas book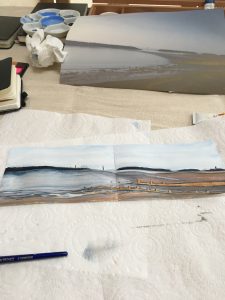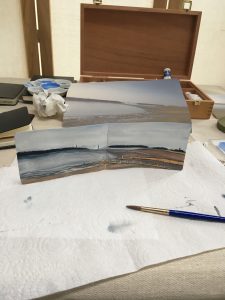 2. Underpainting and roughing out composition I'm using oil paint canvas size 120cm x 30cm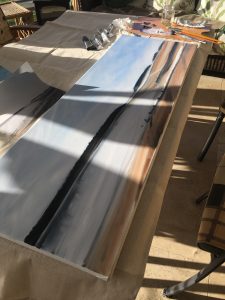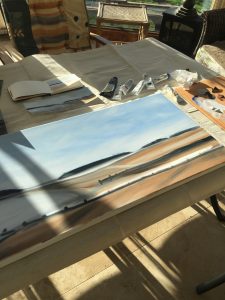 Colours used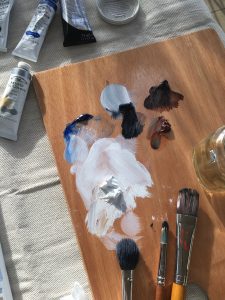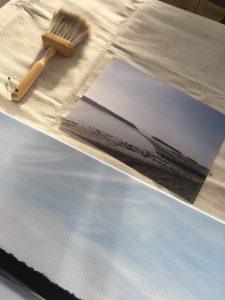 Working on the sky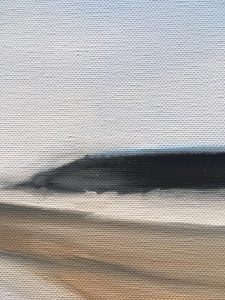 Detail of close up, stippling paint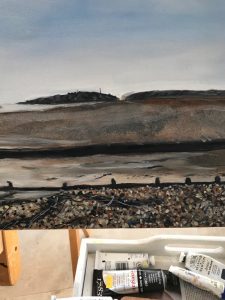 Details of pebbles & seaweed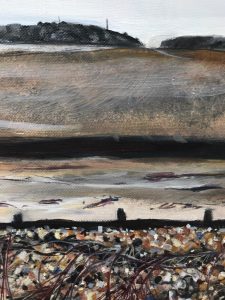 Nearly completed always tricky to stop!! Lots of patience required I like working on this repetitive detail.