Welcome to my first Bloglet this year, an exciting full year of painting ahead of me, I thought I would share the latest theme of paintings I have been working on since October 2019.
After an inspirational first visit to The Lake District with family and dogs I was in awe of the beauty of the landscape and the misty mountain ranges.
Here are the workings of the series I have been completing.
Lake Buttere No.1
A beautiful walk around this lake taking photos
inspired this painting. Lovely Autumn foliage and ferns in the foreground.
 INITIAL WASHES OF PAINT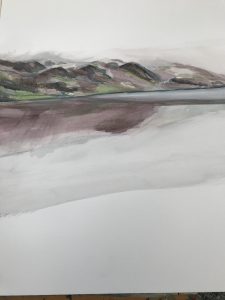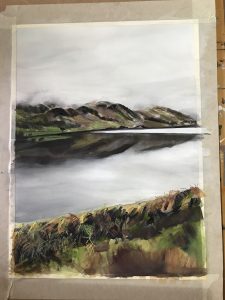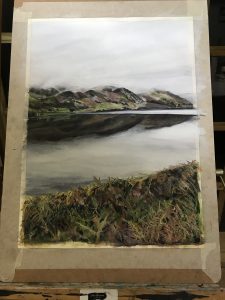 DETAIL ADDED TO TO FOREGROUND.
further washes to create the cloud cover over the distant mountains.
LAKE BUTTERMERE NO. 2 PAINTING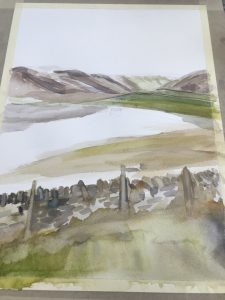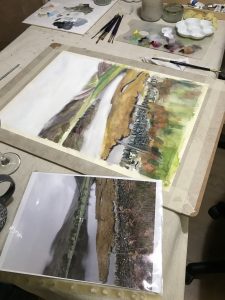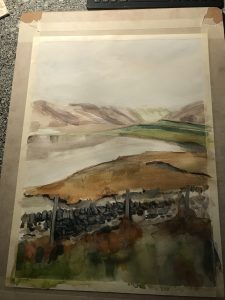 BUILDING UP WITH WASHES AND DETAIL GRADUALLY … WORK IN PROGRESS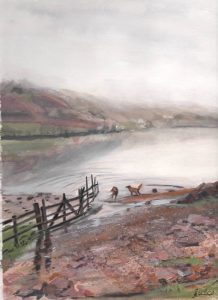 GOLDIE & WOODY AT LAKE BUTTERMERE